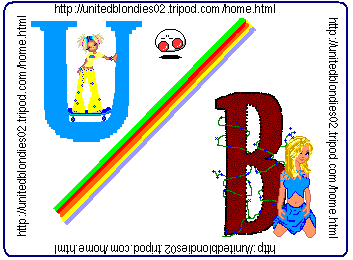 Polls





~*Doll Of The Week Contest*~

Info: Every week, we will select five or six dolls (1 from each category), and put them onto this page, and you can vote for them in a poll! If you are new to this site, please check out the Previous Dolls of the Week page!! The actual poll is below the listing! Here are your choices:


VOTE NOW!!!


This Doll of the Week contest ends next Friday, the 29th, so VOTE NOW!! Voice your opinion! On Saturday(the 30th) around the afternoon, check the Previous Dolls of the Week page to see who won. On Wednesday take part in our new Doll of the Week contest!!!






These are in order by how they appear on the screen, and this will be how you vote for them on the poll:

Doll #1 (African American)
Doll #2 (Goth)
Doll #3 (Fairy)
Doll #4 (Prep)
Doll #5 (Guy)
Doll #6 (Silent)

Last week we had a tie, so this week is going to be a tiebreaker. Choose and vote well!!!


Your Opinion(s)

These are just the regular polls, and they don't have anything to do with the Doll of the Week contest. The one directly below is one that we always keep up, we will probably never change it, just to see what the viewers think and what we need. We agree with most of you, we do need some more guys.




Please send all questions, comments, concerns, and anything else about our site to this e-mail address: unitedblondies@hotmail.com

Thank you!:)


You can also send us who YOU think should be a contestant in the Doll of the Week contest.