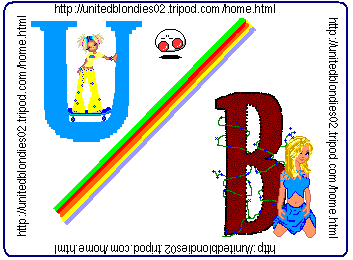 United Blondies is a collaboration effort between the creators of :Apple Orchard: and Pup's Palace.
The site contains Cartoon Dolls (made and/or edited by us),
some of our favorite quotes (and ones that you, the viewer, like), animations collected from e-mails and sites,
and polls where the viewers can have a voice in the creation of our webpage.

Please send questions, comments, quotes, or anything else to unitedblondies@hotmail.com


Please vote for us in the Site Fights...the voting banner links you there, and we're in Cliffs One. Thanks for all your help!!!

~*THANX! ENJOY!*~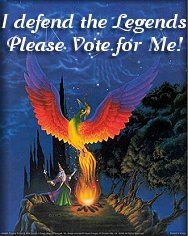 .::~*"Site Map"*~::.



Preps
Guys
Goths and Punks
Minis and Silents
Fairies
Polls
Previous Dolls of the Week
Links
FAQ




Please sign our guestbook!!!




View My Guestbook
Sign My Guestbook


Please send all questions, comments, concerns, and anything else about our site to this e-mail address: unitedblondies@hotmail.com

Thank you!:)